October 2021 Newsletter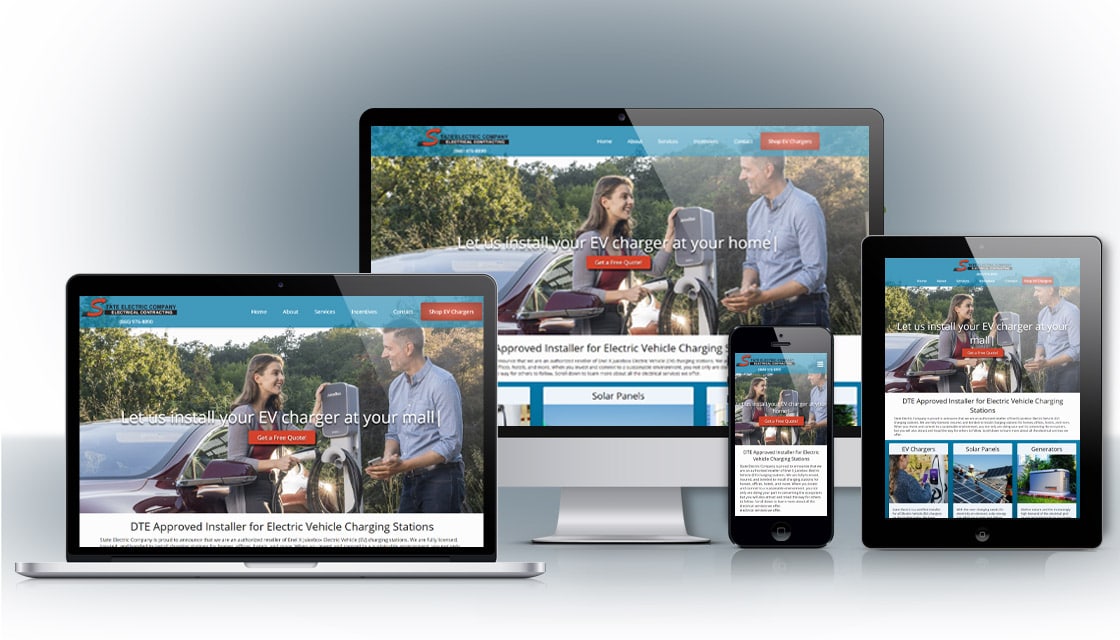 New Website Launch: State Electric Company
CPS is proud to announce the launch of a new website for State Electric Company! Within three months, we created a custom e-commerce website that summarizes their services while focusing on electric vehicle (EV) chargers, solar panel installation, and automatic generator setups. Using PHP, MySQL, HTML5, and CSS3 languages, our team designed an engaging, responsive, and user-friendly website and an online shopping experience.
Our digital marketing team also worked diligently to boost their social media accounts and online advertising to enhance their customer base. We grew their Facebook (FB) followers, procured 25 employee applications via FB, generated over 300K ads through Google Ads driving 4K in traffic, and sold multiple products via the platform – all in a short amount of time!
Following the launch of their main website, the programmers at CPS configured another platform for white label selling of EV chargers to contractors utilizing Shopify. This allows State Electric Co. to bypass any delay in shipping products to their commercial contractors. 
What They Say About Us!
"CPS has done an outstanding job meeting our expectations. State Electric has very high expectations on results. Communication and follow up with CPS has been very strong and very fast. Their knowledge of the development of our new websites and communicating with our third-party vendors to facilitate a great website has been invaluable. Their quick response to request for changes or giving us honest feedback on suggested changes is appreciated and welcomed."    – Byron M. State Electric Company
Contact Creative Programs and Systems to strategize a new website design and digital marketing plan that is customized to meet your needs and help your business grow. Have a current website or marketing campaign that is not producing results; we can assist! Our team is terrific at identifying issues and finding solutions to optimize your brand while staying on point with your budget.  

Located in Holly, MI, State Electric Company has been a staple of the community for over 30 years. Family-owned and employing over 50 highly qualified managers, engineers, journeymen, and master electricians, their team works closely to ensure safe, dependable, and efficient electrical contract work. They are fully licensed, insured, and bonded, servicing residential and commercial properties whether, it's new construction, remodeling work, or electrical upgrades.
Call State Electric today for general electrical contract work, EV charger purchase and/or installation, solar panel design and set up, or automatic generator installs. CPS is honored to work with a great team of professionals, and we know you will too! To learn more about State Electric Company, click here.
Founded in 1994, Creative Programs and Systems provides professional results for all computer needs. We design, create, and code an array of custom software programs and websites; implement internet marketing strategies for enhanced Search Engine Optimization (SEO) results; repair and provide support for computers of both residential and professional nature; build custom systems and servers, and offer secure data backups. Need assistance or want to learn more? Call us at 810-224-5252 or e-mail info@cpsmi.com.