Custom Website
Development
A website is essentially the front door of your business. Like first impressions, you only get one chance to impact your visitors meaningfully, so make it count! CPS has been designing and coding multi-purpose websites since 1994. While our methods have evolved to align with modern esthetics and best practices, we code all websites to be responsive, optimized, and compatible with every browser. We also build in SEO measures to maximize your organic presence, and if you are interested in digital marketing services, we will incorporate the appropriate tracking code to follow and monitor leads. Do you need a logo design or copywriting for your website? We do that too!
Our in-house, full-stack developers design and program websites for companies of all sizes in various industries. We NEVER outsource your project and prefer to hand-code our websites. CPS likes to have control of customizing our programs and not be limited by a web builder such as Wix, Squarespace, or Duda. However, we understand certain scenarios where choosing a website platform may be more appropriate for your business. During consultation, we will help you determine the best solution for creating your website. Perhaps you just need to make some updates to your existing website, or you need a simple one-page site that acts like an online brochure, or a complex E-commerce website with all the bells and whistles. No matter the scale, our team of website developers and designers will work with you to ensure complete satisfaction with your online doorway.
Pros For Custom Website Development
Engaging

responsive, easy-to-navigate website designs that stand out from others

Security

backup E-commerce and other sensitive data on a secure private or shared server

Save Time

hand-coded sites don't have nuisance plugins that require constant updates, which often get hacked

Compliance

customized code written to meet ADA regulations and more

Speed

optimized code that loads fast and handles a high-volume interface without crashing

Functionality

customized backend features that you need with a user-friendly interface

Integration

custom programming that seamlessly weaves 3rd party platforms together

Web Hosting

off-site, reliable servers that are optimized for security and speed

Digital Marketing

optimized code written specifically for your target audience, increasing traffic and sales

E-Commerce

manage your online store selling your products directly, track customers and inventory
Authorities in Web Design
CPS specializes in creating personalized websites that establish your online authority. Our web design strategy combines visually captivating graphics with compelling content to cultivate your brand and foster user trust. Striking the perfect harmony between imagery and copywriting is crucial, as websites that lean too heavily towards one aspect lose their effectiveness and fail to attract potential customers. Our responsive website designs give clients a significant edge over our competitors' mundane, cookie-cutter templates.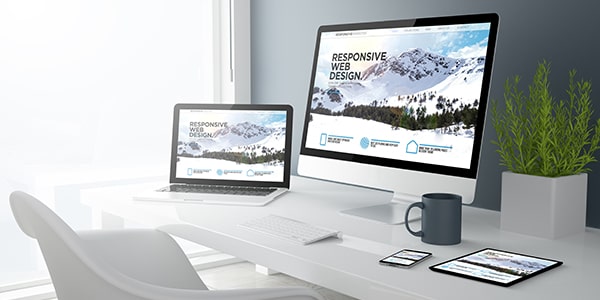 Our Development Process
Whether big or small, all new projects require the same approach to planning. CPS partners with you throughout the process, giving you competent advice and support, ensuring the user's experience is clear, engaging, and easy to use.
DISCOVERY
We immerse ourselves to learn and understand your business so we can best implement your project needs.
STRATEGY
We take all the information you've shared and together we strategize the best plan of action.
DESIGN
We create sketched designs or wireframes depending on the scope of the project.
BUILD
We develop your custom product based off the design; keeping you informed on the status, adjusting accordingly, and testing rigorously prior to launch.
LAUNCH
We ensure your staff are trained on the product; make final tweaks, test again, and with final approval, we're ready to launch.
SUPPORT
We continue our partnership with you by maintaining, refining, and optimizing your software program as needed.