Computer
Troubleshooting

and Repair

Is your computer running slowly? Has it become infected with a virus? Did your hard drive crash? Do you need a memory upgrade? Have you dropped your laptop and now it won't turn on? Our experienced computer technicians can help! If you're unsure if your computer or PC is repairable, bring it to our local office for inspection. We service all makes and models of PC, laptops, Macs, and numerous operating systems.

Rest assured that we will handle your computer as if it's our own. We pride ourselves on repairing and servicing computer issues efficiently and professionally. Our expert, in-house technicians take the time necessary to review and troubleshoot your computer issues; and offer you honest, cost-effective solutions to get your workstation functional again. Depending on the issue, we also provide remote, in-house, and on-site IT support.
COMPUTER HELP SERVICES
Break & Fix
Computer Tune-Ups
Motherboards
Hard Drive Repair
Memory Upgrades
External Data Storage
Optimization & Cleanups
Dual Monitor Systems
Wireless Networking
Computer Security
Network Security
Printer Setup
LCD Monitor Repair
Video Card Upgrade
Blue Screen of Death
System Upgrades
Software Installation
Wipe Reloads
Data Transfers
Bloatware Removal
Computer
Solutions
Locally owned and operated for over 20 years, Creative Programs and Systems has provided residential and commercial IT support. We strive for integrity providing unbiased, honest, and up-front, competent assistance to clientele big or small. We put ourselves in your shoes and share the most cost-effective and proven solutions that will meet your needs, even if that means sending you to a big-box store. If it doesn't make sense to buy a new computer, we'll tell you. If a big-box store can offer better deals than what we can offer, we'll let you know.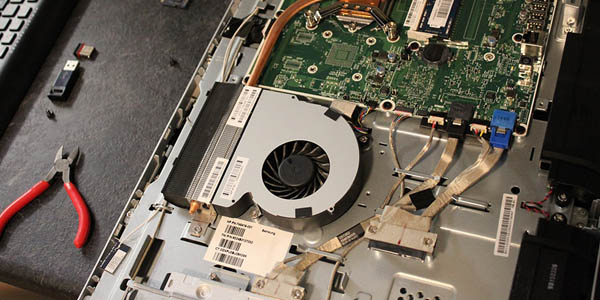 Our Approach to Information Technology
Assessment
We immerse ourselves to learn and understand your business so we can best implement your project needs and goals.
Strategize
We take all the information you've shared and together we strategize the best plan of action.
Implement
We build and integrate your custom product using proven and reliable technology; keeping you informed of progress along the way.
Support
We continue our partnership with you by maintaining, monitoring, and refining your technology needs as required.