Website
Analytics

and Reporting

Examining your analytical web data is the process of understanding how visitors behave when searching and viewing your website and the impact your online advertisements have on it. It provides measurable information of the activities happening behind the scenes of your website and tells us about your audience as well. Some of this information includes where your viewers are located, the device they visited your site from, how long they spent on your site, and more. We can track how visitors found your website and the keywords they used to get there. By continually monitoring your website's traffic and paid search ads, the CPS experts are enabled to make calculated decisions to manage and improve your rankings, user site sessions, and your ROI (return on investment).

Our Google and Microsoft Advertising (formally Bing Ads) certified team is trained and experienced to give your website a boost in rankings. It needs to attract more visitors and earn more conversions. We utilize various applications to scrutinize your data, compiling it down into an easy to understand yet detailed monthly report indicating what's working and what needs improvement. CPS develops unique digital marketing plans specific to our client's business goals and their marketing needs, which details the actions taken to improve their website's performance and grow their online presence. We promise to make the most of your advertising budget with our transparent list of tasks and goals.
Tracking, Analyzing & Website Consultation
Digital Marketing Consultation

review of your business, marketing plan, and goals for growth compared to your industry

Website Experience & Usability Audits

optimize websites, decrease page load times, update plugins, find and remove poor or duplicate code

Analyze Bounce Rates

percentage of visitors that navigate away from your site after viewing only a single page and no clicks

Review Click Paths

the chronological sequence of page views within a visit or session

Market Analysis

reviewing visitor behavior and conversion rates so new markets are recognized

Keyword Identification

identifying unique keyword phrases that get you found within users search queries

Content Evaluation

reviewing webpages to learn which pages receive the most conversions and traffic

Measure Engagement

session times, returning visitors, page views, and performance marketing

Page Tagging

coded JavaScript embedded within the webpage to track the user journey

Tracking Paid Search Ads

measure the success of your advertising campaigns performance

Reputation Management

gain insight to improve your reviews, compare your performance over time
Analysis Done Right
Keeping track of your website analytics and optimizing it for improved results can be overwhelming and sometimes a full-time job. The CPS team gathers data using various tools such as Google Analytics, Webmaster Tools, and our custom-developed software to gauge and assess your digital presence online. Then we compile this information into an easy-to-use format to understand the logistics involved in tracking the traffic of your website and understand the results. We'll work with you to review the data, take note of the good and duplicate what we can, and revise any weaknesses and strategize a better solution for growth. The CPS professionals are those you can trust to continually look for ways to make improvements and enhance your bottom line.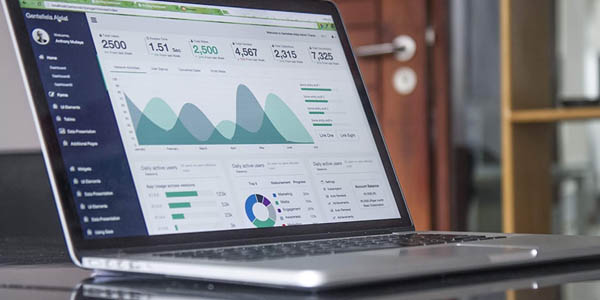 Ready to Make Your Website Profitable
Get Quote