Showcase
Yourself

Clearly

Great graphic design is much more than your website just looking pretty, it's the overall flow and function of your site too. So, before you put the pencil to the paper step back and envision the big picture of what you want to relay. Consider your market, the content, your brand image, and the product or service you offer first. A good graphic design agency helps you sort through this, making your website engaging to visitors and welcoming them to look around and be introduced to points of interest before they leave.

Whether you need a revitalized or a complete overhaul of your design scheme, CPS will collaborate with you to improve your online presence and more. During consultation, we look at the branding you have in place, graphics, content, and future business goals and expectations. We listen to you and do some research on our own to devise the best plan of action. Just need help with SEO graphics, social media advertisements, or a logo creation…we do that too!
Graphic Designs That Make You Stand Out
Marketing Analysis
Brand Recognition
Engaged Customers
Communication
Boost Sales
Social Monitoring and Analytics
Google AdWords and Other Advertisements
Responsive, Fast, Easy-to-Use, and Trustworthy Websites
Get Noticed With Great Design
We all want to stand out but for a good reason. If your website is edgy but doesn't allow visitors the basic functionality they need to scope you out, then they will leave. Convey your message clearly and easily with a well thought out graphic design.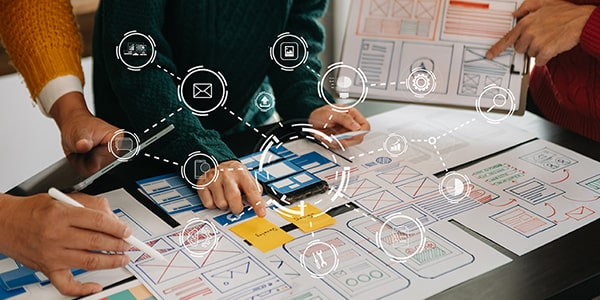 Stage Your Online Presence Clearly And Easily
Get Quote