Enterprise Resource
Planning

Software

ERP or Enterprise Resource Planning is an all-inclusive software program that manages and streamlines your inventory for businesses with complex supply chains. They manage the company's finances, logistics, operations, and inventory in one place. Data syncs real time so departments companywide have up to minute information controlling commerce, sales, storage of stock, shipping and receiving, and production-related reports.

Every business is unique with varying needs which is why we program custom inventory management software. Ease of use is key for its success – you and your staff need to know how to use it. That is why we give you the exact back end features you need. We also understand that everyone has a budget so rather than reinventing the wheel, we research and test workable solutions to our ERP builds saving you development time and money.
Why Custom ERP Software is Better
Custom Functionality

get the exact back end features you need matched for your business

Security

data backups on secured private or shared servers

Speed and Accuracy

loads faster and handles high volume interface without crashing

Compliance Regulations

custom code written to meet varying regulations

Integration

custom programming that weaves multiple platforms together

Proprietary

no contract or maintenance fees

Ease of Use

upgrade and enhance your system when you want

Choice

choose your hosting provider
Inventory Management
Inventory management is all about having the right product, at the right quantity, in the right place, at the right time, and at the right cost. Having a custom ERP for your business does this and more.
Sync data real time for invoicing/inventory/tracking
Purchase order and sales management
Autogenerated invoicing
Share calendars for shipping and receiving
Integrates with other 3rd party systems like QuickBooks and your CRM
Bar Code Scanning, send, receive, and store documents
B2B Ecommerce
Payment functionality
Analytical and Revenue Reports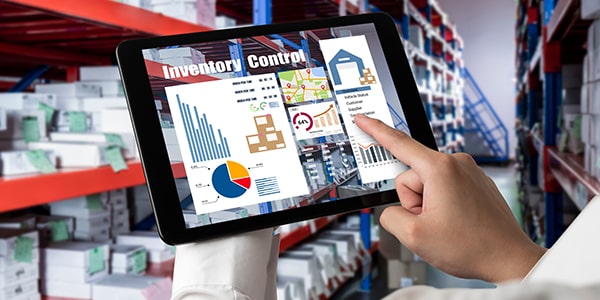 Improve the Management Of My Inventory
Get Quote