Computer
Knowledge

You Can Trust

CPS is southeastern Michigan's premier IT consulting firm. We take the time to review and address your IT concerns, developing an in-depth plan of action that fits your needs and budget. We strategize with you on enhancing and growing your business. We'll focus on the technical side and ensure it's appropriately functioning, allowing you to concentrate on your business operations to gain the continuity needed for success.

Developing a partnership with you enables us to better manage your company's data security, privacy, and compliance risks. When it comes to a company's sensitive information, there is no room for error. You can depend on CPS to provide you with competent advice on the latest, proven technology solutions that will work for you and your business needs.
IT Consulting Services We Offer
New Business Setup

properly get your IT needs set up from the get-go; aligning with your business plan

Business Growth & Expansion

take an in-depth look at your current situation and strategize short and long term goals

Email Migration

update your internal email or your client emailing programs

Cloud Migration

transfer and host your data from a data center to a cloud; removing the burden of maintaining your hardware

HIPAA Compliance

protecting patient data based on the Dept. of Health and Human Services protocol

Backup Implementation

backing up your data daily, ensuring vital information is safe and secure

Disaster Recovery

get your essential information back even when you think all is lost

Server Setup & Maintenance

properly configured and secured servers that are monitored closely to reduce risks

Security & Vulnerability Assessment

an unbiased audit of your systems, finding any vulnerabilities in your infrastructure

WISP Technology

access the internet and connect to your server using a wireless hotspot connection

Infrastructure Modernization

optimize and cost-effectively evolve your IT systems for flexible but secure future growth
3rd Party Software Installationmanaging your technology vendors for you and installing the required software on your server
Professional
Service
CPS is proud and honored to have maintained many satisfied clients since the beginning of our operation. We're repeatedly told that our support services have been instrumental in the growth of their business. Our IT consultation services have saved businesses a significant amount of time and expense by providing expert advice and tested and proven technology solutions. Many of our clients started as sole proprietorships, individual LLCs, or small companies and, with our assistance, have built themselves into multi-million-dollar enterprises. Consult with CPS today to get your individualized IT plan, taking your business to the next level of success.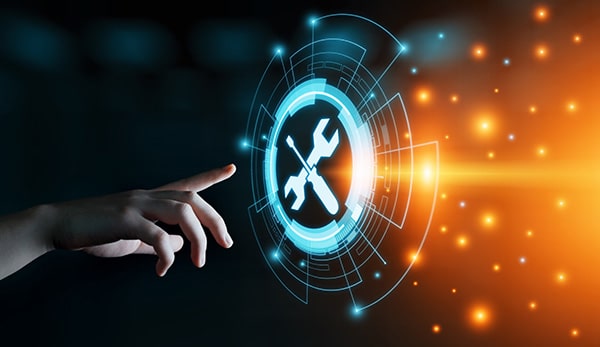 Our Approach to Information Technology
Assessment
We immerse ourselves to learn and understand your business so we can best implement your project needs and goals.
Strategize
We take all the information you've shared and together we strategize the best plan of action.
Implement
We build and integrate your custom product using proven and reliable technology; keeping you informed of progress along the way.
Support
We continue our partnership with you by maintaining, monitoring, and refining your technology needs as required.