Custom-
Built

Computers & Workstations

Are you in the market for more power, dependability, and speed for your desktop or professional workstation? In the office, time is money, and having a properly configured system with the endurance to run your task is a must. What you want to get out of your computer and network determines what you'll need for hardware, which is the source of your computer's performance. Over-the-counter computers generally leave users with unmet needs. CPS can provide you with a full turn-key solution designed and built specifically to meet those needs. We have over 20 years' experience building customized computers and workstations, using only high-quality and proven PC components, meticulously assembled to outperform any off the shelve version.

All customized PCs and computer workstations are assembled in-house by our highly-skilled technicians with strict attention to detail. Every system runs through our extensive 32-point quality checklist and 48-hour burn-in cycle to ensure accurate and long-lasting performance. And, to help ease any remaining doubt, all custom-built computers and components are covered with a full 2-year warranty, including parts and labor.
Why Custom Built PC's & Workstations Are Better
No Compromises
Total Customization
Expandable Upgrades
No Bloatware
Faster Rendering
Real-Time Visualization
Quality Parts & Components
Supports Advanced Software
Highly-Dense Computing
Overall More Efficient & Faster
High-Performance

Computing

A computer with 64 cores for running games is a waste; most games can only use one or two. However, AutoCAD can use as many as you can throw at it. A six-core 2 GHz processor will render AutoCAD a lot faster than a two-core 6 GHz processor. Trust the professionals at CPS who have the experience and knowledge to build and maximize your hardware's configuration, as unique as your needs may be, while keeping on track with your budget.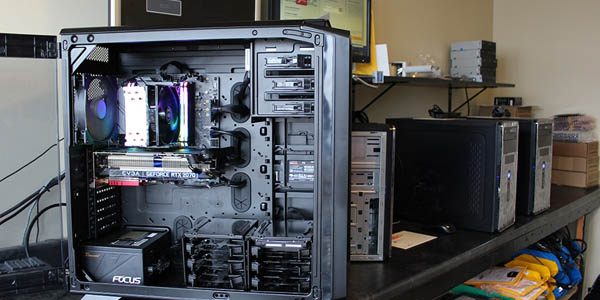 Our Approach to Information Technology
Assessment
We immerse ourselves to learn and understand your business so we can best implement your project needs and goals.
Strategize
We take all the information you've shared and together we strategize the best plan of action.
Implement
We build and integrate your custom product using proven and reliable technology; keeping you informed of progress along the way.
Support
We continue our partnership with you by maintaining, monitoring, and refining your technology needs as required.