The World
Connected
Most businesses are required to stay connected to the internet these days. With Xfinity, Spectrum, AT&T Fiber, T1 lines - there are a lot of options to choose from. In most cases, we are seeing internet speeds exceeding the capabilities of the installed firewall causing slower internet connections. Internet providers commonly tell customers the service is fine, only to find out that the SNR (signal-to-noise ratio) is too high, or the power levels are out of specifications. CPS knows how to read these devices, and deal directly with the providers to solve internet connection issues.
Internet Connections
AT&T Fiber

Incredibly stable and high speed internet service that is available in select locations and often as a combination of services, internet, TV, VoIP based phones, bundled into one.

Xfinity & Spectrum

Cable carriers offer a wide range of packages from internet, tv, phone and even mobile devices now. Tends to be the least expensive option for getting high-speed access.

DSL

Known as digital subscriber line, is another high-speed connection for internet that uses the same cabling as a regular telephone line.

T1 lines

Plug directly into your network's router, has 24 channels, and can carry data at 1.5 Mbps. A T1 line works over copper or fiber optic cables and are reserved circuits that can be dedicated to lease.

Wireless Networks vs. Wired Network Cabling:

A wired network connection joins devices to the Internet or network using cables. A wireless local-area network, LAN, connection joins devices through radio waves using Wi-Fi hotspots.
Network Connections
Firewall Barriers
Spam Filtering
Managed Switches
Proxy Servers
Virtual Private Networks
Managing Routers
Cameras
NVR's & DVR's
Wireless Mesh
Router Setup
Computer Network
Installation
The technicians at CPS have the knowhow to connect IP based systems together in a secure and reliable manner. With experience and ongoing research, we're knowledgeable in knowing what equipment runs best for the environment it lives, and how to configure it. If you need assistance networking your infrastructure in your home or office; connecting servers to work stations, cameras, speakers, projectors, video, wireless AP and mesh controllers, and more give the professionals at CPS a call.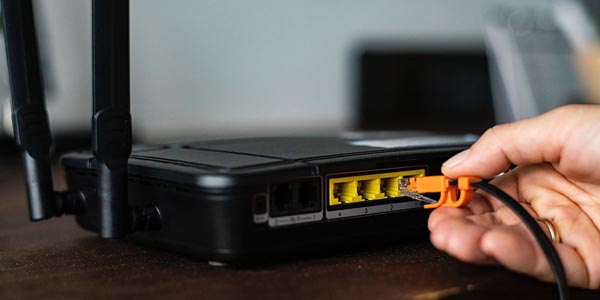 Our Approach to Information Technology
Assessment
We immerse ourselves to learn and understand your business so we can best implement your project needs and goals.
Strategize
We take all the information you've shared and together we strategize the best plan of action.
Implement
We build and integrate your custom product using proven and reliable technology; keeping you informed of progress along the way.
Support
We continue our partnership with you by maintaining, monitoring, and refining your technology needs as required.