Grow Your
Business

Using Social Media Channels

Marketing through social media is one of the most versatile and cost-effective strategies in boosting your sales. Why? Because about half of the population uses it and checks it daily! It's a free and easy way to market yourself online by posting articles and company updates. But let's face it, it's hard to keep up with it all. That's why the CPS professionals can help you strategize the best platforms to utilize and set up and maintain those accounts so you can focus on your daily operations.

Digital marketing incorporates many moving pieces that work together to generate interest, build leads, and finalize sales. Your company's social media channels are just a part of your entire marketing campaign. With so many platforms to choose from (Facebook, Twitter, LinkedIn, Pinterest, etc.), it takes a dedicated team of professionals, dependent on your companies' size and scope, to ensure that you stay connected with your customer base. Our professionals will work with you to define your main objectives and enhance your online presence.
Boost Your Presence Online Using Social Media
Channel Setup & Management

choose the best platforms to expand your overall brand presence

Campaign Strategy

target your market that align with your business objectives

Social Advertising

be seen online by blending your presence throughout all platforms

Customization

stand out from others by promoting your brand that engages and attracts attention

Integration

assimilating your campaigns with Google Analytics so you know what works

Monitoring

studying the results of your data and fine-tuning your campaign strategy

Reputation Management

tracking, monitoring, and following up with positive and negative feedback

YouTube Advertising Campaigns

capitalize on large demographics with custom ads that you can measure

Facebook for Business

connect with customers, promote services, and build your brand

LinkedIn

gain valuable resources by connecting with groups within your industry

Twitter

retain customer interests by sending tweets that engage and promote your brand

Instagram

advertise, link to Facebook Ads, share highlights quickly and easily

Pinterest

converts leads into sales quicker than any other platform

Business Blog

drive traffic to your website with blogging; the more you blog, the better your exposure in search engines
Customized Social Media Marketing
CPS knows that no two businesses are alike, which is why we research and strategize the best plan of action for each customer.
Our Nine-Step Process:
1) Set up goals that align with your objectives to determine a level of success.
2) Research your industry, your competitors, and your targeted audience.
3) Perform and review our internal audit of your current online presence, noting the positives versus negatives.
4) Expand on the positives, remove the negatives.
5) Determine which social media platform(s) are best for you.
6) Improve existing profiles and set up new, optimized accounts that enable your business to be found easily during searches.
7) Grow your social media audience with regular postings of custom content, shared blogs, and infographics.
8) Test, re-evaluate, and adjust our strategy based on the results.
9) Repeat the process, adjusting as necessary.
CPS provides you with feedback on your digital marketing campaign's effectiveness utilizing the platform's analytic data every month.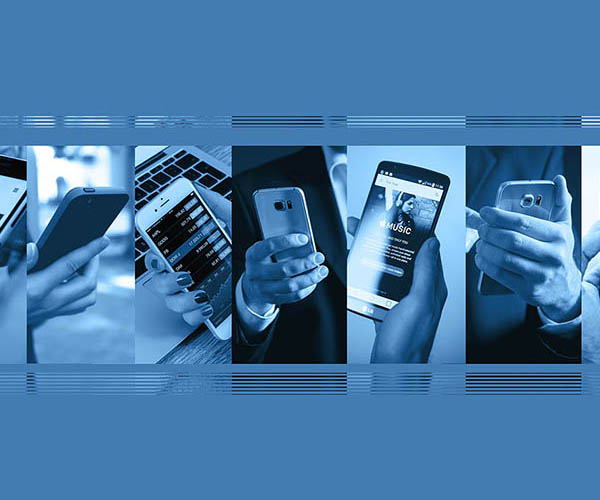 Stay Connected with Your Customer Base
Get Quote