Hard Drive
Recovery
Is your business prepared to handle natural and human-made IT disasters? Although these events are rare and unpredictable, they can be considerably damaging to your businesses' technology infrastructure. Your data, e-mail, pictures, and your entire computer network can be wiped out before your eyes, without any forewarning. Companies of all sizes need to better prepare themselves for the inevitable with a custom data backup and disaster recovery plan specific to their needs. CPS can help you develop an IT disaster retrieval plan to keep you and your business protected, ensuring that your critical data is secured, archived, and quickly restored when needed.
If you are already facing a data loss, consult with the professionals at CPS to determine the best course of action for your situation. Each data recovery process is unique; sometimes we only have one shot at recovering the data. We take time to fully review your entire software and hardware systems to properly restore the missing data, find the security culprit, and install measures needed to keep you safe.
Prevent & Protect
Consultation

gathering information about your business and industry

Analyzing

exploring possible dangers and their impact on your IT structure and data

Individualized

each plan is specific to your business needs, including the personal involved

Prioritizing

determining what needs to be protected but, always proprietary data

Hard Drive Recovery

giving you back your vital data to operate

Revision

as new threats morph, CPS can ensure your recovery plan is up to date
Importance of Data
Backups
Hardware and system malfunctions are the most common reason for data loss, followed by human error, software corruption, and computer viruses. Backing up your data is an effortless process to ensure you're protected, and your information stays intact. There are many different types of backups; the levels and frequencies depend on the digital content. Consult with the professionals at CPS to learn the best options for you. We also offer our exclusive backup server, SureStore, which encrypts and archives your data off-site, ensuring that you're protected in any disaster.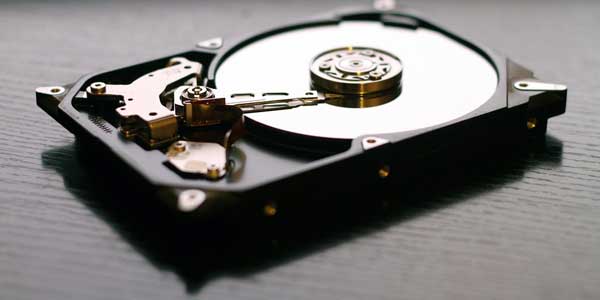 Our Approach to Information Technology
Assessment
We immerse ourselves to learn and understand your business so we can best implement your project needs and goals.
Strategize
We take all the information you've shared and together we strategize the best plan of action.
Implement
We build and integrate your custom product using proven and reliable technology; keeping you informed of progress along the way.
Support
We continue our partnership with you by maintaining, monitoring, and refining your technology needs as required.