Turning Your
App

Ideas Into Reality

Mobile phone applications are created as a handy resource for a wide variety of users with endless opportunities. They can be simplistic and specific apps developed for all users, such as reminders or shopping. They can also be more advanced and available only to subscribers like games, photogeneration, and reading apps. Businesses have recently discovered the endless possibilities in having a custom app to help run their operations more efficiently.

iPhone applications usually always run with a web-based, backend office software program. Think of it as a total business computer package. Clients and/or employees can use your mobile application by entering data synced with your website admin panel, either online or off. More complex companies can utilize a management software system allowing you to oversee your data across multiple platforms.

Gain feedback and save resources by developing a minimum viable product. CPS offers an affordable way to test your app for the targeted market to minimize costs and risks. With a fixed-budget and a controlled scope, our mobile iOS development process is built using flexible architecture so new features and third-party integrations can evolve and enhance the final platform.
How Your iPhone App Idea Can Help You
Custom Functionality

get the exact front and back end features you need to be matched for your business

Speed & Accuracy

fast loading saves you time and increases productivity while reducing human error

Ease of Use

engaging and easy to use while being able to review and sync your data either online or offline

Real Time Syncing

review and manage your current inventory, up to the minute

Information

gather and email data, pictures, scanned documents, etc.

Integration

sync data directly within your database across platforms and 3rd parties

Security

host your data on secured private or shared servers with back-ups

Native Apps

optimizing native code written for Android and Apple

Tracking

expenses/revenue, timesheets, performance, location of employee/vehicles, etc.

Accessibility & Compliance

inclusive designs and programming that meet the needs of diverse populations
Apps That Work For You
There are different options to develop apps, considering purpose and intent. Over the years, our team of programmers has learned that a combination of native and hybrid apps works best. CPS specializes in combining the device's native language, Objective-C for iPhones, optimizing its tools such as the camera or GPS, and customizing it with additional code giving you the exact features you need and want. This iOS development strategy makes apps faster, more responsive, reliable, and able to run without internet access.
If your app is intended for a specific mobile device and employee use only, it can be built using a single code base, saving you development time and money. If the general public will be using the app, it needs to assimilate and port within both platforms, the Apple Store and Google Play Marketplace. That's why we build mobile applications for Androids as well. CPS strategizes with you for the best course of action, giving you cross-platform capability and custom functionality.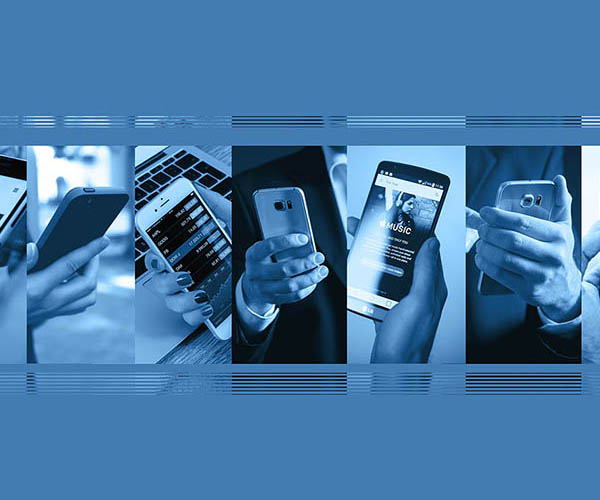 Our Development Process
Whether big or small, all new projects require the same approach in planning. CPS partners with you throughout the process giving you competent advice and support; ensuring the user's experience is clear, engaging, and easy to use.
DISCOVERY
We immerse ourselves to learn and understand your business so we can best implement your project needs.
STRATEGY
We take all the information you've shared and together we strategize the best plan of action.
DESIGN
We create sketched designs or wireframes depending on the scope of the project.
BUILD
We develop your custom product based off the design; keeping you informed on the status, adjusting accordingly, and testing rigorously prior to launch.
LAUNCH
We ensure your staff are trained on the product; make final tweaks, test again, and with final approval, we're ready to launch.
SUPPORT
We continue our partnership with you by maintaining, refining, and optimizing your software program as needed.
Improve Your Business With A Custom iPhone App
Get Quote