Harvesting New Leads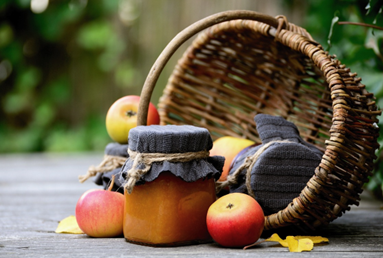 Fall is in the air, and just as farmers are reaping the fruits of their labor, we are reminded of the parallel journey to harvest fresh, new leads using digital marketing. Like farming, online marketers meticulously plant, nurture, test, and patiently wait to reap their rewards (aka sales.) However, neither of these lines of work comes easy, and that's where we come in.
Our knowledgeable and certified digital marketing team is here to guide you through the ever-changing corn maze of the internet. We constantly study and stay abreast of the latest updates and endure the process of trial and error to find the right solutions for each business client we partner with.
Digital Marketing Practices to Gather & Stockpile Leads
🍂 Audit: Every Field is Checked
Like fallen leaves or withered vines, sometimes it's necessary to start fresh. If you're new to online marketing or want to enhance what you're doing, we carefully assess past strategies and outcomes. Instead of reinventing the wheel, we identify what has been effective, replicate proven approaches, and fine-tune where necessary.
🌾 SEO: Your Golden Scythe
Don't underestimate the power of organic searches. Your website must be secure, responsive, and user-friendly. It needs to be optimized with robust and relevant content and imagery for front-end viewers and include keyword meta and other backend coding to help search consoles find your website. This is where blogging helps, too! An optimized website is a must, and our team will review your website at least monthly and make any necessary adjustments to keep it that way.
🍇 Google & Microsoft (Bing) Ads: The Fertile Ground
In addition to setting up a proper profile on Google My Business and Bing Places, venturing into pay-per-click campaigns on Google and Bing platforms can be a game changer for brand visibility. By using precise targeted ads, your business can skyrocket its online presence and return a favorable ROI. Our team monitors these results continually and adjusts campaign ads to benefit your bottom line.
🍎 Social Media: Nourishing Soil
Platforms like Facebook, LinkedIn, and Twitter are usually great sources for lead harvesting. Using targeted advertising and posting valuable content keeps your business active and in front of your audience. However, we understand that every business is unique; for instance, we won't place you on Instagram and waste funds on ads if your target audience isn't there.
🌱 Email Marketing: Cultivating Relationships
As one of the oldest digital methods, email marketing is still a top performer. You can quickly gather leads by offering something of value: a webinar, an e-book, or a discount. Once they're on your list, nurture these seedlings with consistent, relevant information to stay connected. It's an inexpensive way to remain in the loop with your most valuable customers – the ones you already have!
🥕 Web Analytics: Plowing the Fields of Digital Insight
Without reviewing and understanding the performance of your website and the various marketing channels you've established, you might be wasting both time and money without realizing it. Our team handles this for you. We collect the data you want to see monthly and present it in a simplified format for your review.
Sow the Seeds of Success with Digital Marketing
We believe in transparency and working within your budget to achieve your objectives. We strive to identify your target audience and present your business with engaging content that highlights its unique identity. Furthermore, we understand the risks of placing all our resources in one basket; thus, we balance multiple marketing avenues to capture a broader audience to harvest more leads.
Stay ahead of the curve using the right strategies, tools, and digital marketing team (like us at CPS), and your online fields can be bountiful. Until next month, keep sowing, nurturing, and reaping the rewards.
__________
Founded in 1994, Creative Programs and Systems delivers professional results for all your computer needs. We design, create, and code various custom software programs and websites. Additionally, we offer superior digital marketing services, including enhanced Search Engine Optimization (SEO) and paid advertising. We also repair and support commercial computer infrastructure, build custom systems and servers, and provide secure data backups. Need assistance or want to learn more? Call (810)224-5252 or email info@cpsmi.com us!
Written by the digital marketing team at Creative Programs & Systems: https://www.cpsmi.com/