December 2022 Newsletter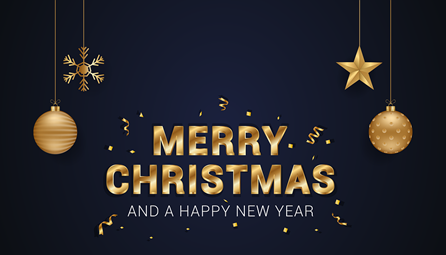 Merry Christmas and Happy New Year from all of us to all of you! Thank you for choosing to be a part of our endeavors by partnering with us for all your computer needs. We're honored to work with so many good people such as yourself, and we take pride in our charge to help grow your business in one way or another. We're blessed to have you as a valued customer, and we look forward to our continued relationship in 2023!
We wish you all a joyful and peaceful Christmas season and New Year.
Sincerely, Your friends at Creative Programs & Systems
As the end of the year approaches, you may have already reflected on the status of yourself, your relationships, and your business. Our team is happy to assist yours in gaining a foot forward in the direction you seek. Therefore, if that includes streamlining software so it's customized to fit your specific business needs, giving you the ability to take a load off with Managed IT, or further growing your company's brand with enhanced online marketing, we are your go-to!
We cater to businesses providing almost everything computer related. For a summary of our services, please read on. If you're unsure we can help, contact us for a free consultation.
Digitial Marketing
Search Engine Placement (enhancement)
Social Media Marketing (account set up, posting)
Paid Ad's, including Hiring Ad's (Google, Bing, Facebook, Instagram, LinkedIn, Reddit)
Graphic Design (logos, marketing materials, website)
Web Analytics
E-mail Marketing
Content Writing
Software Development
Business Phone Apps (manage data in the field, real-time sync)
Barcode Apps (scan, sync, and print barcodes)
CRMs (large software to handle leads, sales, products/packages, and tons more!)
Inventory Management (manage supply and demand of your products)
Programming (update/enhance, integration, compliance, etc.)
Websites & Design (E-commerce, custom admin portal)
IT Services
Computer Consulting
Computer Repair
Computer Building, including Servers
Data Recovery & Backup
Network Wiring & Infrastructure
Virus Removal & Anti-Virus Installation
Managed IT (break and fix, full, remote, anti-virus & system health monitoring)