Computer Network Have You Frustrated?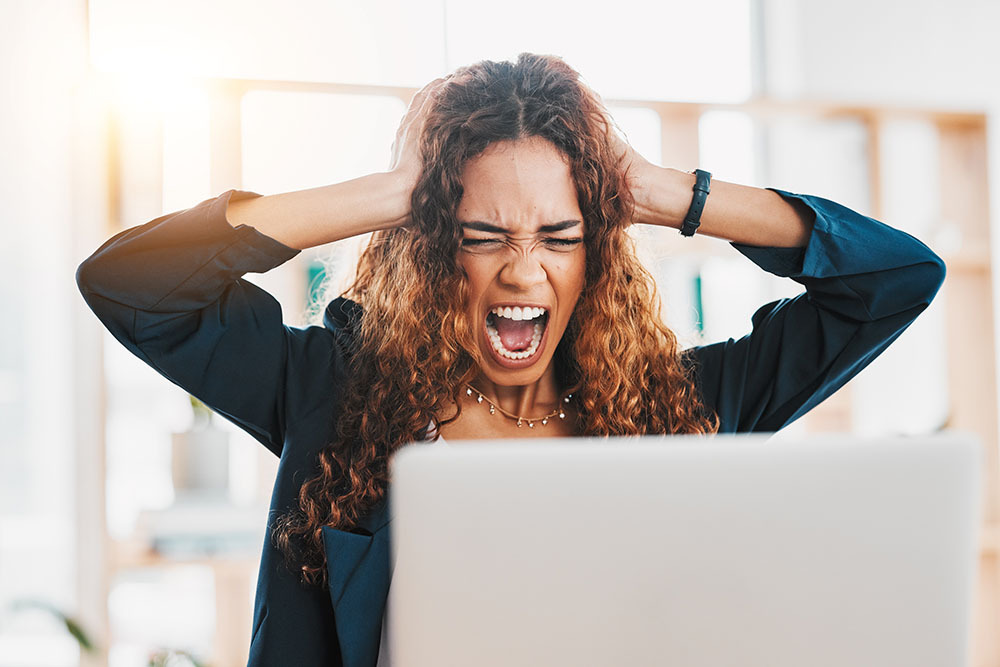 We make it easy with basic Break and Fix support to Fully Managed IT services.
At CPS, we understand that not everyone is tech savvy, nor do people have the time to research and stay abreast of the latest computer happenings. Our techs are ready to provide a helping hand with computer consulting, repair, data recovery and backups, computer/server builds and networking, and more. Based on your level of support needs, we can efficiently manage your entire IT operations, ranging from daily support to occasional assistance. We'll ensure that everything is running as smoothly as possible. Don't waste another second troubleshooting your IT network; call CPS today!
Contact CPS for Computer Help!
Benefits of Remote & On-Site Managed IT
More Time – Save time and energy by no longer hiring, training, and overseeing IT employees.
Efficient – Gain proactive system monitoring and maintenance, which reduces downtime and outages.  
Controlled Costs – Outsourced IT costs less than an internal department and allows you a predictable budget, no matter how often you need IT services.  

Expert Advice – With managed IT services, you've hired experts with the training, qualifications, certifications, and experience you need to give your business the proper advice for future upgrades when necessary.  
Peace of Mind – Focus your attention on your business and trust that backups, security, and reliability are always present for your IT needs.
CPS serves as your dedicated IT department, responsible for all computer, phone, and wiring-related tasks, with our main office located in Brighton, MI. Whether remotely accessing your system or visiting your office, we'll manage and monitor your IT network and systems. This way, you can devote your attention to your business, knowing that all computer-related matters are taken care of by us.
Benefits of Managed Antivirus & System Health Monitoring
Central Management – A single antivirus management plan oversees every device in your network(s), allowing you to concentrate on your business.   

Consistent Security – Staff cannot turn off or uninstall a managed antivirus plan/solution.  

Continuous Monitoring – Automated processes ensure your antivirus is up to date with regularly scheduled scans to detect possible breaches and infections to neutralize threats immediately.    

Real-Time Response – Viruses never sleep. Our techs will be alerted of an issue and quickly address and remove suspicious and critical matters.  

Reduce/Prevent Downtime – Cleaning and removing a virus can take several hours per computer and more per server, not including the time to restore the data (if backed up.)  

Cost-Effective – In the end, hiring professionals to oversee your data security properly is cheaper than paying subpar help and the cost of damage repair. Also, a single-managed antivirus service plan is usually more economical than individual licenses.
A managed antivirus service plan will protect your server(s), workstations, network, and wireless access devices – and, more importantly, give you peace of mind. Think of it as a data security guard who constantly monitors your systems and provides an alert when a door or window is unlocked or opened. CPS will swoop in to further scan your network's health and take the necessary action to segregate and control the threat.
Gain Peace of Mind, Schedule a Consultation
Founded in 1994, Creative Programs and Systems provides professional results for all computer needs. We design, create, and code an array of custom software programs and websites; implement internet marketing strategies for enhanced Search Engine Optimizations (SEO) results; repair and provide support for computers of both residential and professional nature; build custom systems and servers, and offer secure data backups. Need assistance or want to learn more? Call us at 810-224-5252 or info@cpsmi.com.