CRM

& E-Commerce Website

For three generations, the Gelardi family has been servicing the community with fresh quality produce, safe food storage, and distributing superior products and food.
Our Task
The Gelardi family came to CPS with the need for a new website. Their previous website was outdated, and they wanted something fresh that fit 2020 standards. They also wanted a central database where their clientele could easily view and order goods and reference past orders. They needed a system to manage all their produce and products, assign tiered pricing, handle discounts, manage their accounts, integrate invoicing with a secondary platform, and schedule deliveries.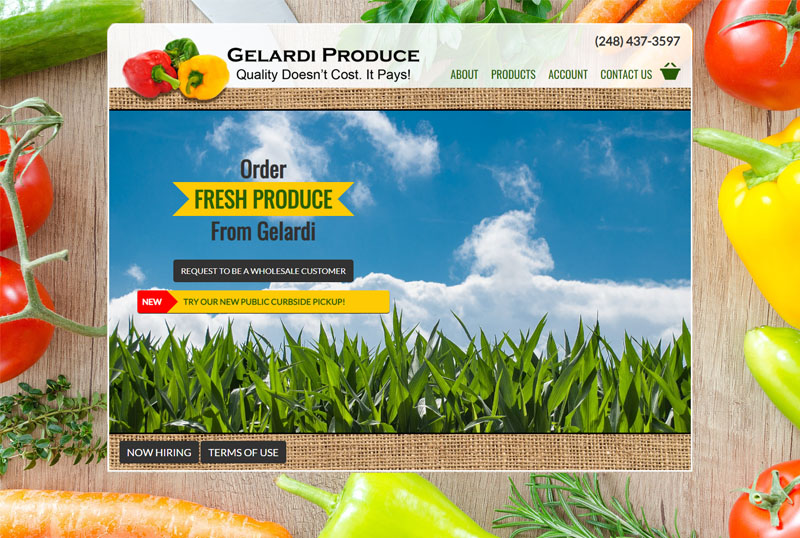 Our Solution
CPS was honored to design and build a custom website with an online ordering system that's fresh, clean, modern, and user-friendly for their large customer base. Registered members can shop online, create custom order guides, and maintain their own personal accounts within the new, fully integrated website. There is also an extensive admin panel for Gelardi to track their customers' orders, manually or automatically export orders to QuickBooks online, generate automatic emails, schedule deliveries, upload new products and pricing, and customize and lock in pricing for varying accounts. CPS also included a tiered pricing structure which simplifies the process of editing prices due to market changes.
Check out their new site at www.gelardiproducecompany.com and request to be a customer. Find out first-hand the quality produce and specialty products they offer! Gelardi Produce is headquartered in Brighton, Michigan, and serves a radius of 100 miles.
Launched Date:
September, 2019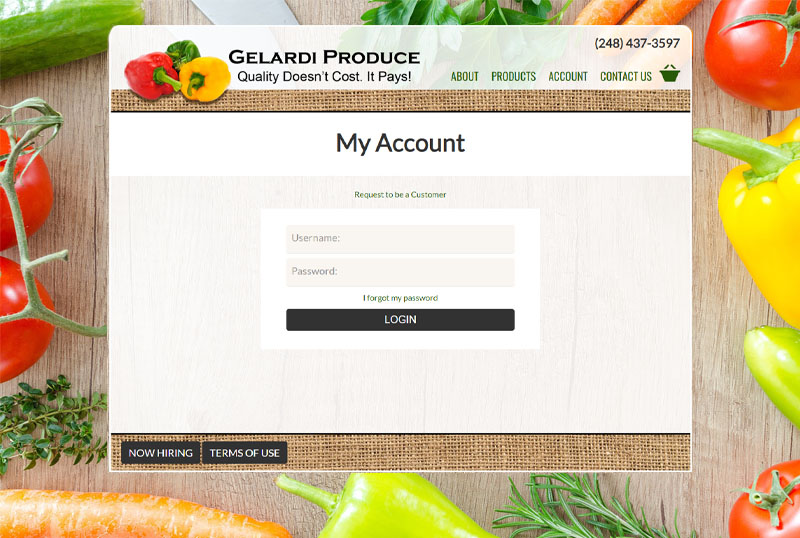 Our Results
"Very understanding and dedicated. CPS and staff are extremely helpful. Always putting themselves in our shoes and understanding our needs. Customer service was off the charts. Always jumped on any issues and recommendations. Would definitely recommend. Great company."
– Joesph Gelardi
"Fantastic company! Prompt response, creative ideas, and great to work with. I wish there were more companies like this."
– Tom Gelardi