Increase Your
SERP Position

with Paid Search Advertising

While Search Engine Optimization (SEO) is the optimal approach for long-term growth, sometimes you really need an immediate boost, and that's where Search Engine Marketing (SEM) comes in. SEM is also referred to Pay-Per-Click (PPC) advertising or Paid Search Marketing. Whatever you choose to call it, Search Engine Marketing is a method in which businesses pay search engines such as Google or Bing to show their ads in search results. When combined, a properly strategized SEM campaign(s) will increase your ranking within the Search Engine Results Pages (SERP), thus directing more traffic to your website and producing leads.

CPS can manage your SEM campaigns, ensuring that the money you spend promoting your business online is put to good use. Through paid search advertising businesses can target qualified leads in real-time, driving traffic from search engines directly to their websites by using custom ads and focused keyword search terms. Google Ads, Microsoft Advertising (formally Bing Ads) and paid social media sites like Facebook and YouTube all offer options for paid advertising. Our marketing team has the skills and knowledge to perform for you; as a Google Partner, certified in Google Ads, and an accredited Microsoft Advertising agency.
Full-Service Paid Search Marketing
Google Ads Setup

initial account design or restructuring of current account for PPC campaigns

Microsoft Advertising Setup

(formally Bing Ads) a less expensive and viable alternative to Google Ads, albeit with a smaller market share

Keyword Research

ongoing search term review and adjustments with negative keyword updates

Conversion Tracking & Optimization

setup conversion rate tracking on websites to gauge leads and optimize results

Location Targeting

placing ads in relevant areas specific to your offered product or service

Ad Timed Scheduling

gain viewer attention with specific dates and times to showcase your ads

Paid Social Media Advertising

Facebook, Instagram, YouTube, LinkedIn, Twitter, and Reddit Ads

Customized Campaigns

we'll give you a unique plan of action based on your business, sales goals, and previous marketing efforts

Remarketing Services

follow up with viewers with ads that appear after searching your site

Regular Reporting

monthly analysis and reports on individual ad campaigns, ad groups, ad extensions and search terms

We're PPC experts

Microsoft Advertising and Google Ads trained and tested giving us special access to benefits and exclusive online tools
Promote Your Business Using PPC Ads
Pay-Per-Click advertising generates traffic to your website without having to earn it organically. Overall, it builds brand awareness by quickly targeting audiences in specific locations and during preferred days and times. You only pay for the placement of the ad on a search engine when it's clicked and a visitor is sent to your website. For well-designed campaigns, the fee for each click is nominal in comparison to the value it brings to your business. One click may cost you $15, but when it results in a $500 sale, the significance of PPC becomes clear. Not only did the ad produce a sale, it brought you a lifelong customer you might not otherwise have had. PPC ads also provides measurable results; meaning that you can track the number of clicks, the cost per each click and how many sales resulted from a click.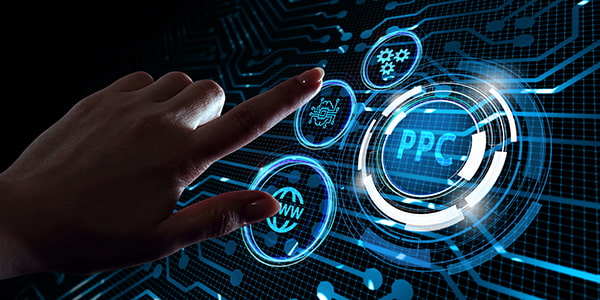 Increase Your Online Presence Today
Get Quote