CPS is Proud to Launch an Updated Database Software Program for Anchor Printing
11/01/2019
All under one roof, CPS provides fully integrated database software and IT infrastructure being your one stop shop for all your computer needs.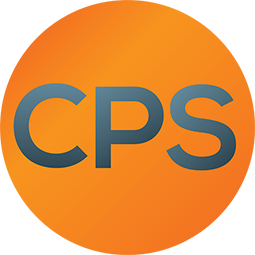 CPS has partnered with Anchor Printing since 2003 providing IT services and a custom-made software platform that manages their entire production line. �Anchor Base� is a database software program, created by CPS, that integrates with Anchors entire printing process, from managing their job production/scheduling and inventory, printing custom labels, tracking art work proofs and plates (though more digital printing is now used), to vertical traceability for food packaging.
With their state-of-the-art 80,000 sq. ft manufacturing building Anchor Printing employs a team of about 50 dedicated individuals, and utilizes three custom built servers and about 50 workstations throughout their offices and production floor. On top of custom software and normal computer networking, CPS has segmented VLANs, developed low voltage infrastructure, managed servers, designed and built their website, and everything else IT related for their every need.
If your business needs a software program or a CRM that integrates and manages all of your business operations under one platform then contact CPS for a free consultation. See for yourself how our team will make great partners with yours!
Anchor Printing, located in Novi Michigan, has been producing quality printed and converted products since 1947 earning the trust and partnerships with large scale manufacturers across the nation. Their complete packaging design services and project management team can help build your brand from concept to completion to market. They produce a broad range of products for manufacturers within the paint, automotive, medical, food, beverage and chemical industries.
Their vast line of custom product label and packaging options includes:
CUT AND STACK - Anchor develops and manufactures Cut and Stack labels for a variety of markets. Cut and Stack labels were once the core product line at Anchor and continue to be every bit of what we do. They have the very highest quality offset printing with abilities to use a variety of substrates and online spot UV and varnish applications. Anchor's customers rely on them for precise measures of quantity, shrink-wrapped to their specifications.
PRESSURE SENSITIVE - At Anchor, they interpret your creative vision to produce pressure sensitive labels of the highest quality. As your business partner, Anchor understands the challenges you face and they will push the boundaries to create the best labels for your products and customers.
ROLL FED - Anchor knows that roll-fed labeling has grown to become a leading labeling technology for several key reasons. It is cost effective and there is a wide range of availability in label materials and printing technologies. Full wrap around labels provide more branding space than traditional labels.
SHRINK SLEEVES - Once again, Anchor is pushing the boundaries and is the leader in Shrink Sleeve manufacturing. Their capabilities are endless, their technical expertise is highly valued, and their quality is exceptional. Anchor offers 360° graphics for all different types of containers and applications. They pride themselves on the development of various material options and applications for shrink sleeves.
FLEXIBLE PACKAGING - Anchor develops and manufactures flexible packaging for the snack food, nutritional supplement, and roll-fed aerosol and beverage markets. They are dedicated to partnering with you to create optimal flexible packaging to meet your product and customer's needs.
Reduce time bringing your product to market by trusting Anchor�s professional designers, branding and technical team. They take the time to research your competitors, your target market and demographics, the products packaging material, the shape of the package, and strategize for the best label material options. Receive unique and effective proofs that are representative of your product�s needs and ensure success in meeting quality standards. For packaging that performs, learn how Anchor Printing can offer you creative and customized solutions by visiting their website or contacting them at info@anchorprinting.com or call (800) 748-0209.